New additions to our Library: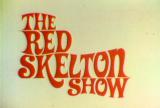 The Red Skelton Show
From 1951 to 1971, THE RED SKELTON SHOW was a television entertainment staple and an institution to a generation of viewers. In the decade prior to hosting the show, Comedian Richard "Red" Skelton had a successful career as radio and movie star and from the 1940s-80s was one of American's most beloved comedic entertainers.
During its run, the program received three Emmy Awards and a Golden Globe Award as the Best TV show (1959).
The show's largely topical comedy sketches offered a comedic twist to such contemporary topics as the 1960s' space program and race to the moon, , women's rights, presidential politics and youth culture . The show also presented a fabulous array of musical guests including The Rolling Stones ( in their FIRST US TV Show appearance), Diana Ross & The Supremes, John Wayne, Phyliss Diller, Lou Rawls, Tom Jones, Frank Sinatra, Duke Ellington, Simon & Garfunkel and many many more.
On behalf of Shout! Factory, Historic Films is proud to offer the exclusive clip rights to segments from this iconic American television program

View comp reel Browse footage…
View more...