New additions to our Library: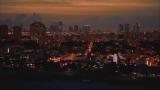 The BEST SHOT Stock Footage Library
Started in Tampa Florida in the late 1980s by Peter Klein, BEST SHOT was a leading independent footage archive. Active through the early 2000s, BEST SHOT amassed footage of cultural events, locations, life-styles, travel, food, children, animals, sports, aerials, underwater, time lapse, animation, technology, landscapes and more. Historic Films' CEO Joe Lauro says "In keeping with our mission to try to keep twenty years behind the times in regards to the stock footage we offer, we are thrilled to return BEST SHOT's holdings to the marketplace. It is an amazing new asset for us. It represents an expansive trove of film and video that encapsulates these three important decades".
The library is currently being reorganized and brought online in collaboration with former BEST SHOT shooter and manager Ron Ceyrolles. The footage will become available to stream and download for licensing through Historic Films beginning this fall.
View more...