New additions to our Library: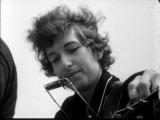 NEWPORT FOLK FESTIVAL 1963 - 1966
Historic Films is proud to announce its exclusive representation of MLF Production's historic Newport Folk Festival and Isle of Wight Festival Of Music libraries.
Academy Award winning filmmaker Murray Lerner with members of the Newport Foundation, including George Pickow and Toshi Seeger, filmed the Newport Folk Festival during the golden years of the folk revival. Lerner directed his cameras at some of America's greatest "roots" artists including Son House, Howling Wolf, Muddy Waters, Bill Monroe, Doc Watson and scores of others. The Newport footage stands out as the most comprehensive document of unadulterated Americana music (blues, country, folk, ballad singing, gospel, sacred harp) that exists. Many legends of the folk music revival were filmed at Newport during their peak years including Joan Baez, Peter, Paul & Mary, Bob Dylan, Dave Van Ronk, Kweskin's Jug Band, and Donovan among them.
The Isle of Wight Festival Of Music was held a year after Woodstock and stands out as one of the most memorable rock festivals of that era. The festival included performances by Jimi Hendrix, The Doors, The Who, Emerson Lake & Palmer, The Moody Blues, Joni Mitchell, Leonard Cohen, Miles Davis, Ten Years After, Jethro Tull and many others. Murray Lerner and his crew of cinematographers filmed the entire festival with multiple cameras. Over 400 hours of performances, interviews and "behind the scenes" events were captured.

View comp reel Browse footage…
View more...